Back to Listing
Equilibrium Stellar Headcollar
Could save your horse serious injury
All weather field safe heacollar
Reusable Safety System
Scientifically Tested
£49.95
£49.95
From
£44.96
(Save up to 10%)
Express Delivery Available
✕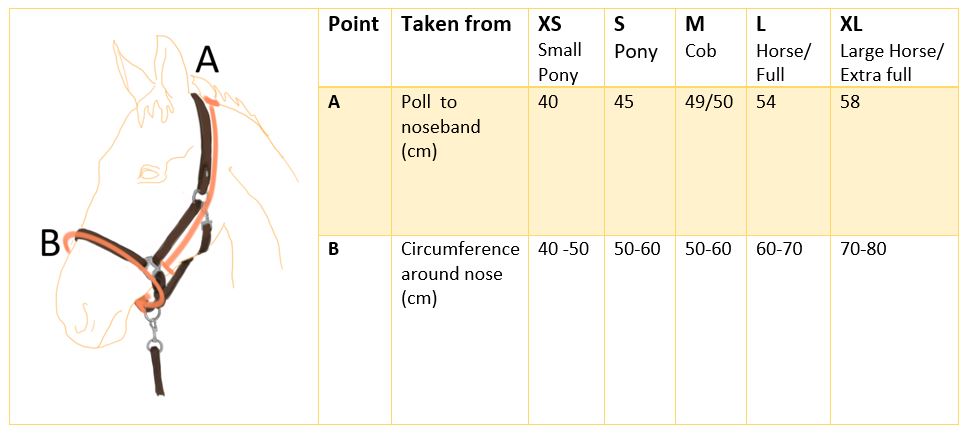 Description A stylish, comfortable field safe headcollar for horses with a reusable, patent pending safety system, which releases when needed to prevent injury to the soft tissue and nerves on the face, poll and neck. Tested in the laboratory for a consistent release point, and practical field trials for everyday use. Match it with our Stellar Leadrope
The Stellar® Field Safe Headcollar Story
For over 10 years, the Field Relief Muzzle Protector has been an essential part of our UV and Fly Protection range. We have always recommended that owners use the Muzzle Protector with a field safe headcollar for their horses. So we decided to look at headcollars, and really question how we knew they were safe. For a piece of equipment we normally use every day, whether it's in the field, to lead and tie up or to travel with, shouldn't they all be 'safe'?
So we decided to create our own safety headcollar, one that could have everything you'd want in a first-class headcollar, but it's been scientifically tested too!
Introducing Stellar® Field Safe Headcollar for Horses The all weather safety headcollar which could save your horse from serious injury.
Laboratory Testing The Stellar® Field Safe Headcollar has been scientifically tested to have a consistent release point where the headpiece releases when poll pressure is applied, with an average of 83kg of downward force. Our research indicates that this is strong enough for safe horse handling, but low enough to prevent serious injury to the horse in the event of an incident. See the testing tab for more details. UK Patent Application No. 2000234.1
The Stellar® Headcollar is made from PVC with stainless steel fittings. This makes it durable and weatherproof, with neoprene padding on the headpiece and nosepiece for comfort. This is ideal for horses wearing a headcollar for long periods of time – i.e. when turned out in the field. Please note; it is not suitable for horses with a neoprene allergy.